KIMONOS and JACKETS:  $225.00

100% wool  

Kimonos are unlined and approximately 24-25" long.  Dry clean.

My jackets and coats are simply constructed to fit and flatter many body shapes and sizes. Jackets shown are examples of the colors and patterns available.  Many of these are available on line in my Etsy  shop and may be ordered there.  For a jacket made just for you, contact me with your color, pattern, and size choice.

  Because each warp is wound separately, no two pieces of cloth will be exactly the same.  Weaving is a labor intensive process and requires many hours of passing the shuttle to and fro. All weaving and sewing is done in my studio; all seams , edges, and hems are neatly finished.   Because of the hand work involved, please allow 4-6 weeks for delivery.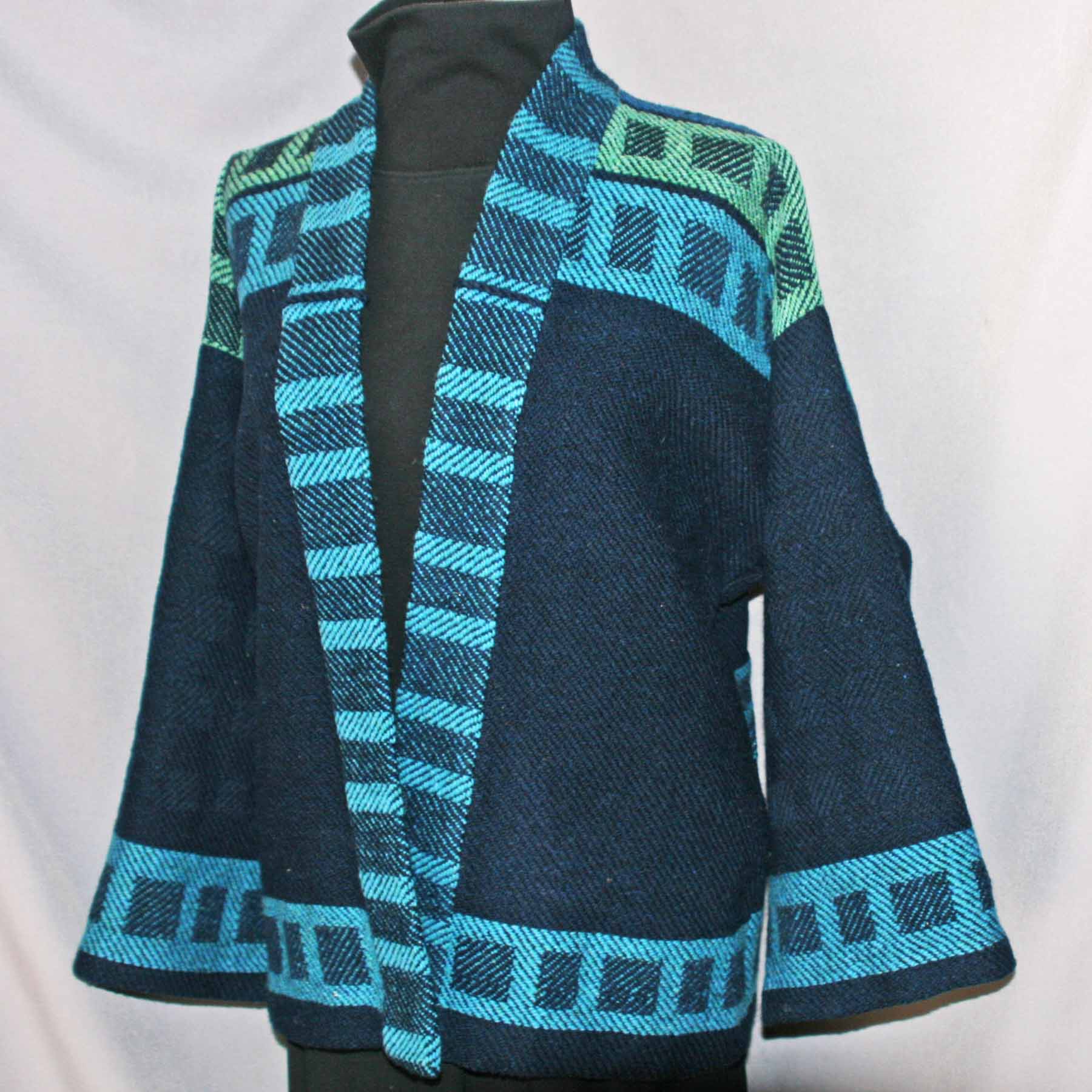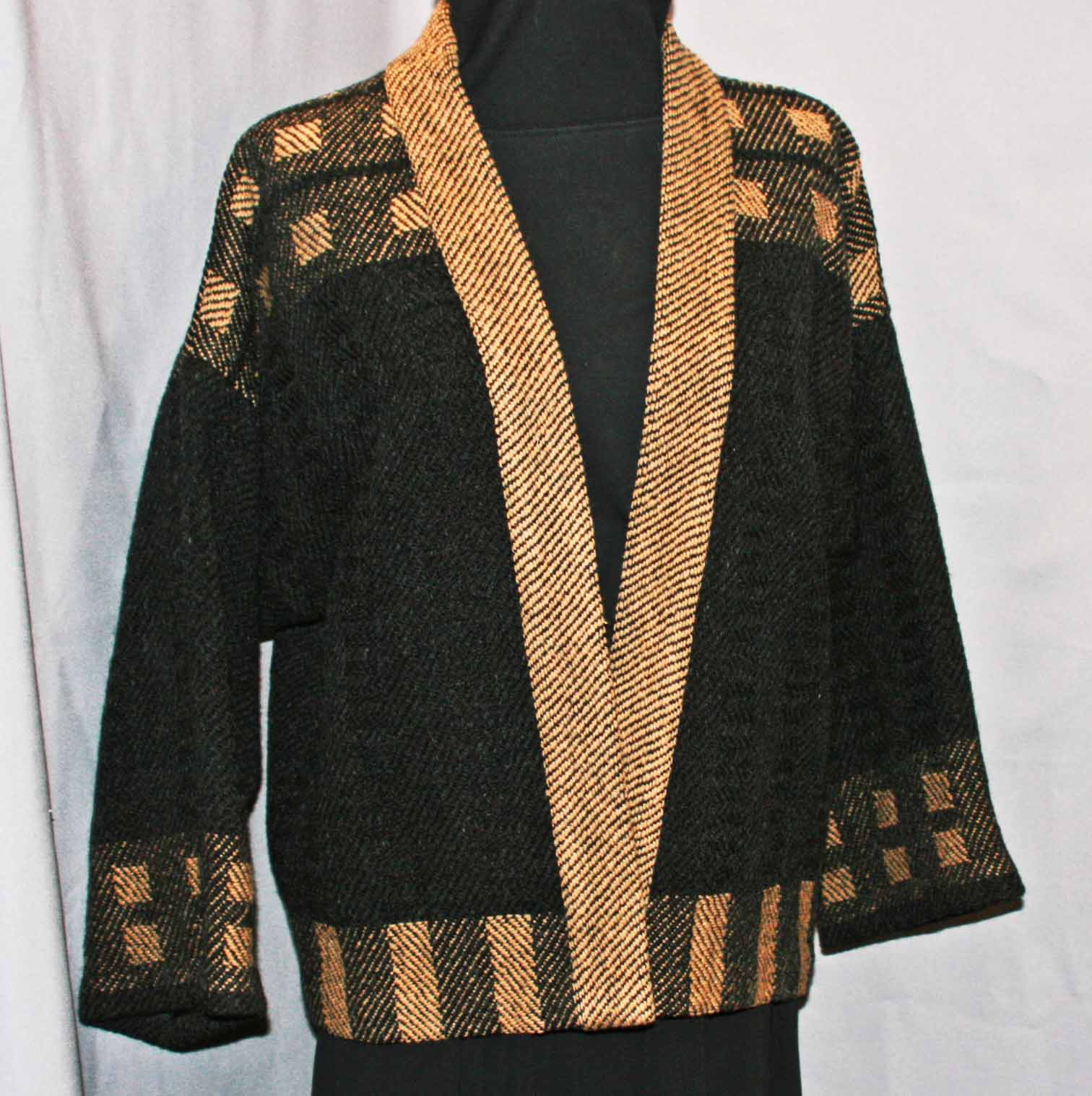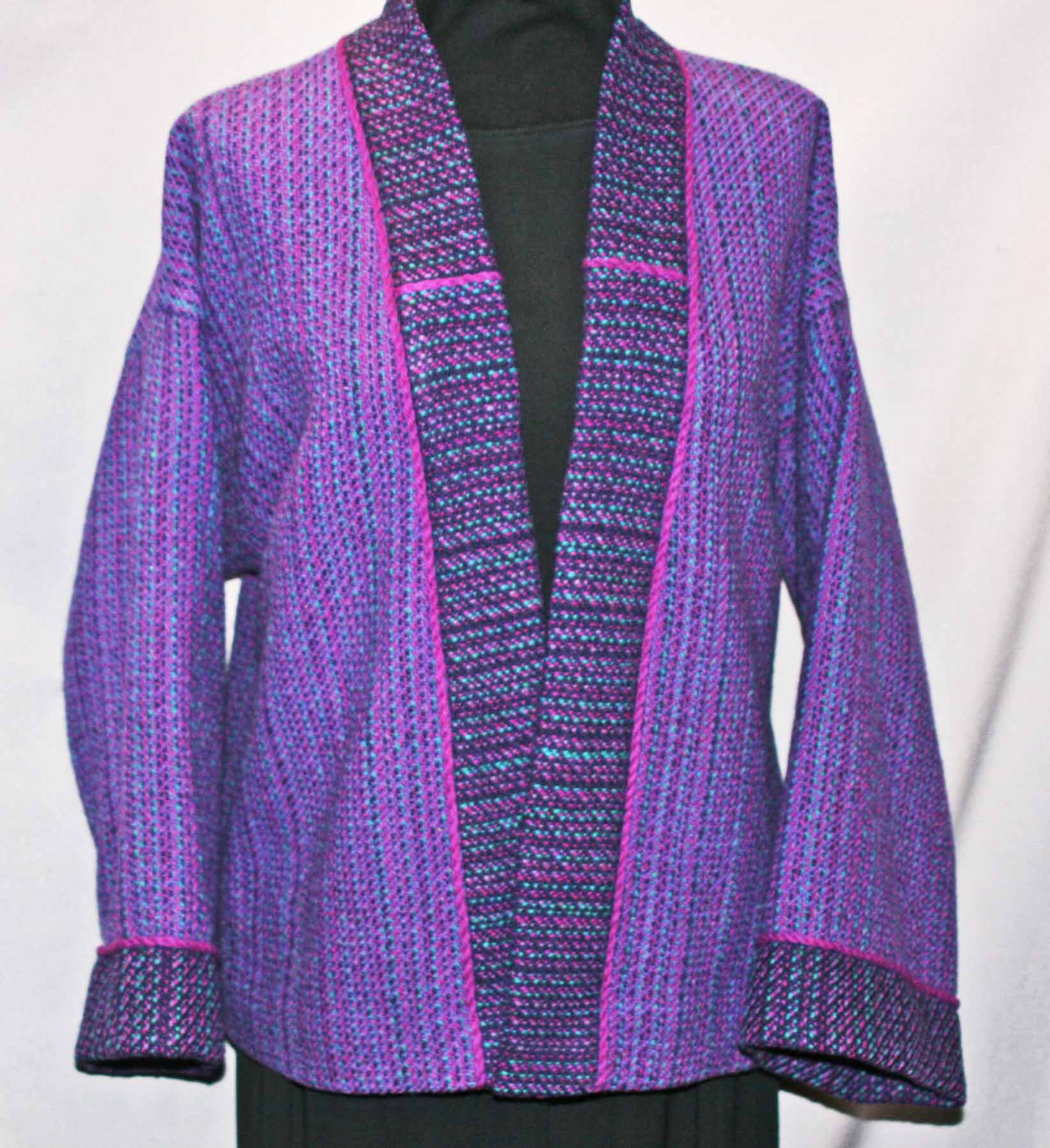 See more scarves, vests, and jackets at my booth: